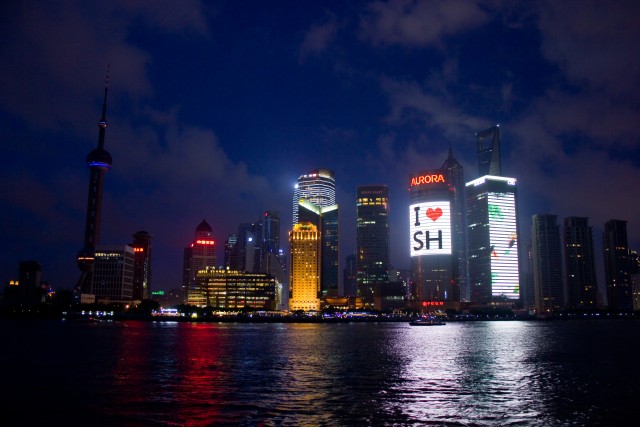 Pudong's skyline at night

Having taken the high speed train south from Beijing, last Friday morning, I finally made it down to Shanghai last weekend to see a couple of good friends.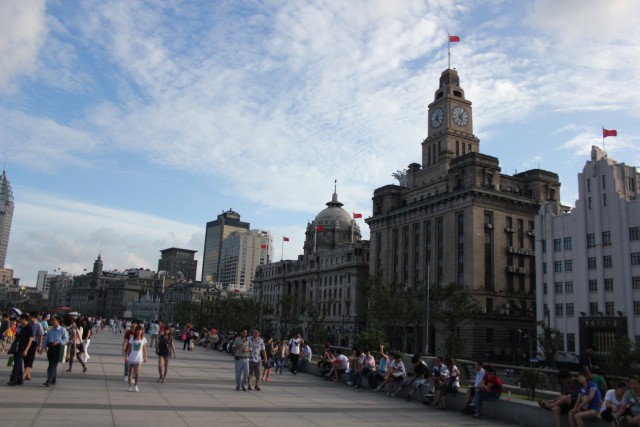 …strolling down the Bund

When I first came to China I was quite surprised to hear people in Beijing refer to Shanghai as a southern city. While not exactly northern either it seemed strange that a city in the middle of the country's coastline would be grouped in with cities so far away like Guangzhou or Hong Kong.

But when you are there the city had a surprisingly southern feel to it, with its low hanging trees lining the roads and humid air filled with smell of burning mosquito coils.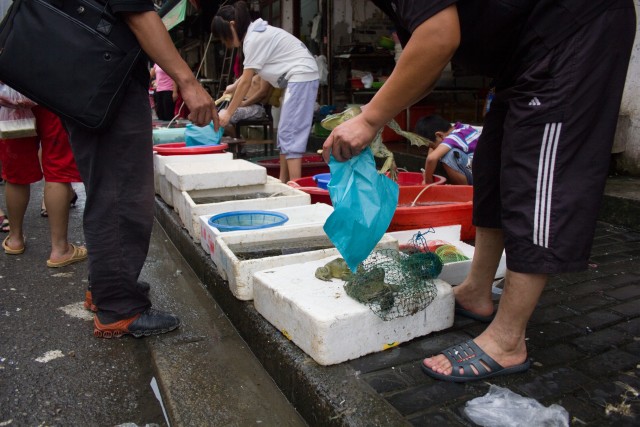 …bagging a bullfrog in central Shanghai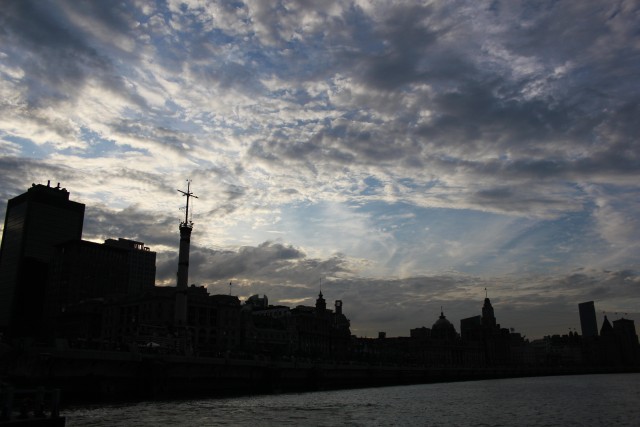 …looking back from the ferry as the sun beginning to set over the Bund

I was staying on the other side of the river, as everyone kept putting it, in Pudong, where the new buildings rise high up in to the sky and continue to get taller. The Shanghai World Financial Center (below) is currently Shanghai's highest building, standing at 492m, but is soon to be be out done by the Shanghai Tower which will reach up to 632m when competed in 2014. You start to wonder what the point is….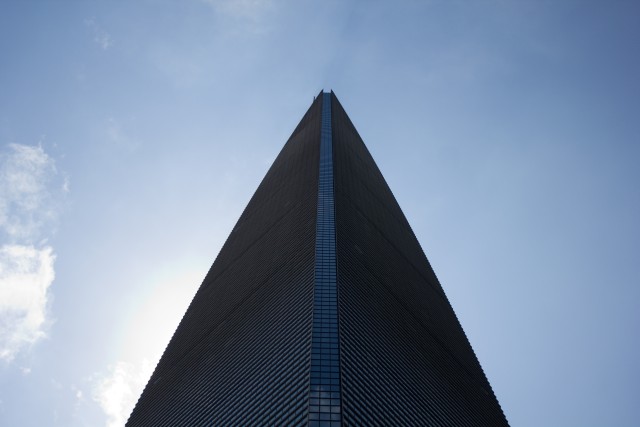 Shanghai World Financial Center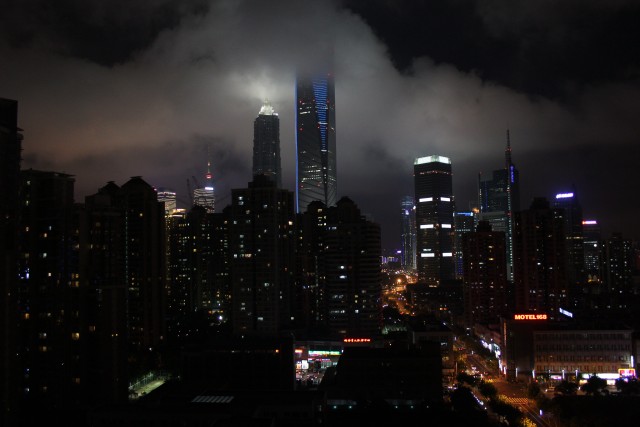 cloaked in the clouds